Bob's Custom Upholstery
Tarpon Springs, Florida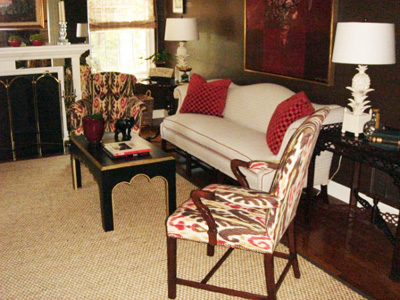 We are excited to announce a change of ownership. As of the January 1st 2015. Bob has retired and I, Paul M. Minichillo have taken over the reigns of the shop. We have the same location, phone number and most importunately the same great crew. The business now has a new name after my former business and family name. Minichillo's Upholstery. During the coming months this web site will be forwarded to Minichillosupholstery.com
I have been in this business for 47 years and the rest of my crew has made this their carrier choice. With over 120 years of shop experience there isn't much we can't do.
We want to assure all new and existing clients of our devotion to quality and service. And look forward to servicing your furniture needs.
Thank You,
Paul M. Minichillo
At Minichillo's Upholstery, we are experts at helping you create a new look for your home. We work with residential customers as well as Designers. Our showroom has many quality fabric companies we can purchase from, with thousands of samples to view. We have been serving the Tampa Bay Area for over 20 years.
Whether you want a room makeover, a seasonal room refresher or reupholstery to create a new look for your favorite piece of furniture, we can make it happen for you. We can custom order your fabric from an extensive selection of high end upholstery fabrics for commercial, residential, and health care institutions including: Leather, Designer Fabrics, Tapestry, Chenille, Velvet, Vinyl, Micro fiber, Denim, Suede, and many more! If you have any questions, or would like an upholstery fabric suggestion, call us at 727-942-6110, we'd love to help!
Find Custom Furniture Upholstery in
Florida | Pinellas County | Hillsborough County | South Tampa | Hyde Park | St. Petersburg | Clearwater | Bellair Beach |
Indian Rocks Beach | Tarpon Springs | Dunedin | Safety Harbor | Pinellas Park | Bradenton | Palm Harbor | Odessa